NASA vs SpaceX. The question everyone is asking. Who will get to Mars first? Who is "better"? With so much information buried out there, and so much confusion surrounding these two superstar space agencies, it can be hard to figure out the answers to all our questions. So in this article, we are going to start off by looking at where both of these organisations came from, their goals and where they get their funding. Then we are going to look at their rockets, comparing their methods of construction and the insane amount of money they both spend. Finally, we are going to look into their business relationships, their upcoming missions, as well as why they rely on each other. All in all, I think this is going to be a fascinating look into the two of the biggest space travel organizations in the world. 
NASA vs SpaceX: What are their differences?

To start off, we need to remember that NASA is a government agency and SpaceX is a private company. NASA pretty much doesn't have to worry about money, with the government putting $21.5 billion into them during 2019 alone. Plus, they aren't allowed to make money. They are an extension of the government With this amount of money, you don't have to worry about saving money, but rather pleasing the politicians that will give you even more money. They can take more technical risks, their main goal being to develop our knowledge on space. The thing is, they have to listen to congress, meaning they don't have quite as much freedom as it seems. We'll talk more later about what NASA does to please the government, and how much that differs from SpaceX.

For SpaceX, however, making money is what they're looking for. They are a private corporation, funded by investors that want to make money. They want to put people into space, making money from space tourism. The upside is that they can pretty much what they want. As long as the investors agree, they can dive into whatever projects they like. The downside is that they need to focus on things that can make them money like going to mars and selling their services. It is harder for them to funnel money into something that won't pay off quickly.

The other big difference is their history. NASA has been around since the 60s and had insanely quick development. They went from a tiny space agency to a major superpower in less than 8 years. Going from the Freedom 7 to the Saturn V so quickly is a huge accomplishment, one that is not easily forgotten. They put humans on the moon for goodness sake!! NASA's contributions to space development cannot go unnoticed. SpaceX, on the other hand, is a relatively new company, only having been created 2002. However, in that short amount of time, they have contributed a lot. Especially in terms of their rockets.

SpaceX' rockets are probably one of the most fascinating things about this company. They have paved the way for new rockets in the industry, turning the cobbled together base that NASA built and turning it into something to be envied. When we look at the rockets that these two companies have created, it's important to remember that spaceX could not be here without NASA. NASA paved the way for the space industry and helped SpaceX along the way, so don't forget about that. They do a lot of things very differently, from how and where they manufacture to the amount of money they put in.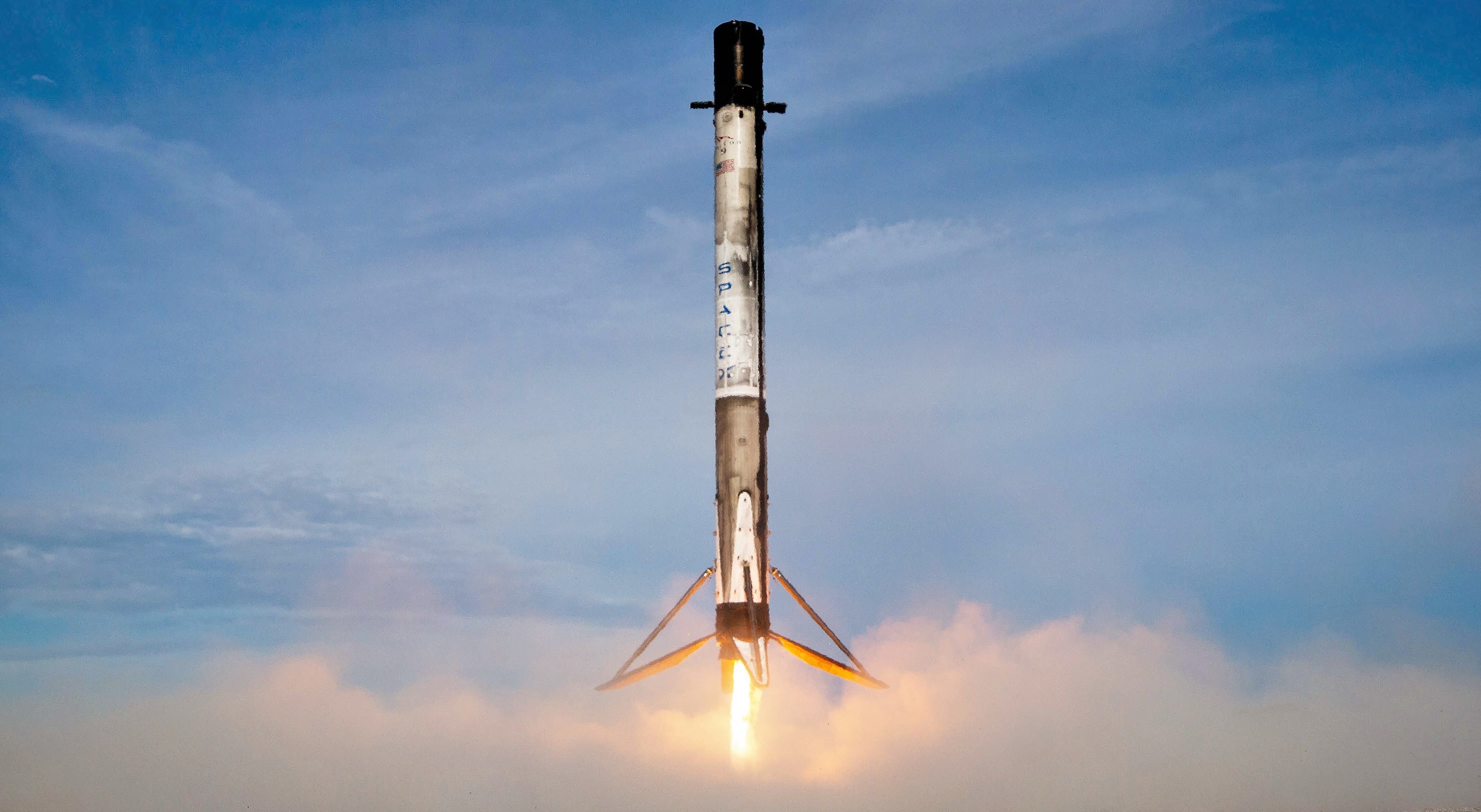 To start, SpaceX manufactures practically everything in house. This is really rare, normally space corporations outsource their needs, getting one company to build the engine, another the flight computers, and another the spacecraft. The fact that SpaceX manufactures all of its own materials is a huge money saver, as they don't have to ship them all over the country. NASA, on the other hand manufactures their spaceships all over the country. This may seem inefficient, and it can be, but there is a really important reason why they do it. Money. I know, shocking right? NASA wants more money. The thing is, NASA gets money from the government. The government is made up of politicians that represent different states. These politicians want to better their state, by offering more jobs etc. So if NASA spaces their facilities in different states, they are providing jobs to different people. This means that they have to support from more politicians in parliament. Both of these systems work well, but what is the difference in their rockets?

Tp start off with, NASA's upcoming space rocket is the Space Launch System, or SLS. This rocket is planned to launch in 2020, and costs a whopping $23.8 billion in total, or $500 million per flight. Keep these numbers in mind while I tell you about SpaceX' Big Falcon Rocket. Like the SLS, the BFR hopes to launch in 2020, however this is extremely ambitious. Now, the numbers we've all been waiting for. The BFR cost $335 million to build and, if reused, will cost only $7 million per launch. In the space world, this is practically nothing.

The other important thing about these agencies is their business relationship. SpaceX would arguable be nothing without NASA's support. NASA funded the Falcon 9, and invested nearly $2 billion dollars before they had even launched the Falcon 9 or the Dragon. They lease pad 39A from NASA which has a lot of historical significance. Plus, NASA is SpaceX' biggest customer. These two agencies help each other out a lot, loaning experience and time in return for rockets and computers.

My issue with NASA is that they have no mission. They have no plan to send humans to Mars, yet still spend an insane amount of money that the government could spend helping people. I think that with companies like SpaceX doing a lot of missions, maybe NASA needs to look more into the research side of space, rather than the exploration. Though NASA is planning on going to the moon in 2024, I think we need to expand our borders. We've been to the moon. Let's explore further! SpaceX, however, have a clear plan. They want to go to Mars and plan to attempt a manned landing by 2024.

So, who wins? NASA or SpaceX? Even after doing all of this research, I still don't know. I think they both are needed in today's space society, and pros and cons come with everything. What do you think?